Following the death of his mother, Zack found support and a surrogate family in his baseball team and coach/CIS staffer.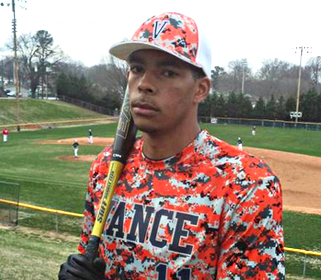 Every time he steps to the plate, Zack prays. Not for his team, but for his mother- who died almost a year ago.
Today the senior at Vance High School relies on a surrogate family made up of his baseball teammates and  Rodney Carr, who serves as both his coach on the field and in school.
Carr is the educational & career coach for Communities In Schools of Charlotte-Mecklenburg
"From day one, he has never had a negative attitude," said Carr. "He was always thinking positive. I saw something in him that I thought I could bring out in him and he hasn't disappointed."
Zack is no stranger to disappointments in his life, though. He has never met his father who lives in the Dominican Republic. Zack was raised in Providence, Rhode Island.  But his mother wanted a bright future for him, so in his Sophomore year, she sent him to live with his Aunt in Charlotte where Zack could go to a better school and improve his chances of being recruited for a college baseball team. 
His mom, who had bravely fought her cancer into remission, died just several weeks after doctors told her it had suddenly returned.
"I have to keep on moving forward for my mother and keep on proving myself," said Zack. "I can't let this keep me down.  I feel like I have to go after my dreams for my mother, because she's watching me. When people see me, I want them to see a positive reflection of her."
Zack credits Carr with helping him pursue those dreams. 
 "He's been very important to me, because he's been a male role model in my life, one I never really had."  
And Carr plans to continue to play that role after Zack graduates this Spring and goes on to play college baseball.  
- May 2015