With the support of CIS, our students stay in school, graduate and go on to bright futures. They all have a story about their journey to who they are today. Alumna, Chantel, shares hers.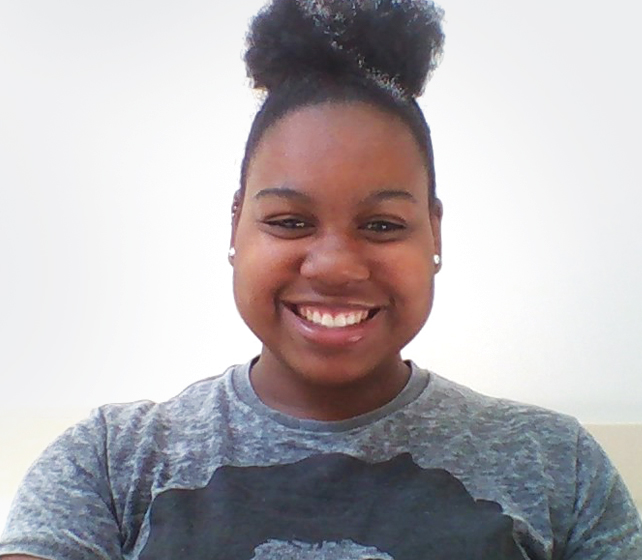 I became a member of Communities In Schools of Wake County at the age of 10. My family moved to Raleigh, NC, from Brooklyn, and it took a lot to adjust. CIS provided me with a place that made me feel comfortable and motivated me to be a better student and well-rounded person. I was served by CIS through graduation, and now I work and volunteer for CIS.
I am a natural born leader, and CIS helped mold me into a stronger individual. I was the first to graduate high school in my family and the first to attend college. My mother wasn't able to make it to my first college orientation, but my CIS mentor came to the rescue and attended with me. My CIS mentor took me to my first job interview and keeps me updated on scholarship opportunities.
I finished my first year of college with a 4.0 GPA, and I am an active member of the national honor society Alpha Lambda Delta where I volunteer and plan group activities. I also intern for my local CIS as a classroom assistant. I have held this position for four years, and I work at the same community center that I attended as a student. I work closely with CIS students and directors to create a safe, fun and exciting learning environment.
My experiences make me passionate about being an advocate for CIS because they've helped me out of some challenging situations. I am passionate about working alongside other CIS graduates and helping others – just because we graduated from CIS doesn't mean that we have to part ways. As a junior at my university, I still call on my CIS mentors for everything, and they are right there by my side as if I was in grade school.
After college graduation, I want to follow my heart by following in the shoes of my CIS mentor. I want to give to students what she gave me: opportunity. Sometimes all a person needs to be successful are the motivation and chance to show their skills. I want to leave a large imprint on CIS by working for them in the future.
My CIS mentors have seen me grow and helped me every step of the way. From elementary school to college I have been blessed to have such a strong support group. I truly believe that CIS changes lives, and it changed mine for the better.
- March 2017