At Communities In Schools, we work directly inside K-12 schools to build relationships that empower students to stay in school and succeed in life. We take an active voice in policy discussions to ensure that lawmakers prioritize strategies, like Integrated Student Supports, that can decrease dropout rates, increase graduation rates, tackle chronic absenteeism and increase the number of students graduating ready for college.
Urge Congress to Keep Vital Youth Programs
The White House budget proposal recommends significant cuts to federal domestic programs, including investments in our nation's most at-risk students.
The proposal calls for eliminating programs like 21st Century Community Learning Centers, a $1.16 billion program that serves low income children before and after school, and the Corporation for National and Community Service, the $1.09 billion program that administers AmeriCorps. This step would severely impact the ability of CIS to deliver much needed services to the country's most at-risk children. 
We know that children in poverty require a network of support to overcome the adult-sized challenges they face. But in this extremely tight budget year, even those policymakers who have been avid supporters of these programs in the past may feel stressed by other funding priorities.
Raise your voice today and urge your elected officials to invest in kids. We owe it to our young people to demonstrate that we are all in this together for their future success.
The Every Student Succeeds Act
In December 2015, with leadership from Senator Lamar Alexander (R-TN), Senator Patty Murray (D-WA), Representative John Kline (R-MN) and Congressman Bobby Scott (D-VA), President Obama signed the Every Student Succeeds Act (ESSA), a major overhaul of the nation's federal education law.
Among the most important measures in the new law is a provision that allows local communities to tap critically needed resources to connect low income students with the help they need to stay in school. The new law includes specific language allowing Title I funding for Integrated Student Supports (i.e. wraparound services), a local and school-based approach that removes academic and non-academic barriers to student achievement. It also enables local educators to access competitive grants to work with Integrated Student Supports providers like Communities In Schools and encourages local communities to utilize evidence-based programs proven to help low-income students succeed in school.
Through this legislation:
Districts and schools now must adopt evidence-based programs to improve academic outcomes in their lowest-performing schools.
Schools and districts will gain access to competitive grants to adopt programs that demonstrate evidence of effectiveness.
Local communities are given greater freedom to invest federal resources for integrated student supports (also known as wraparound services, the model for how we work in schools).
State accountability systems, which help determine overall school ratings and supports, will have to include a non-academic indicator of school quality, such as chronic absenteeism.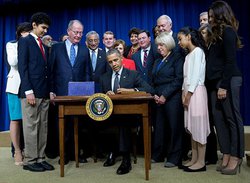 As the nation's largest provider of Integrated Student Supports, we know from experience and from independent research results that when delivered with quality, these programs effectively improve academic outcomes for kids in school.
We are gratified that our leaders in Congress looked at the evidence and determined that Integrated Student Supports is an effective and cost-efficient use of resources. While there is still much work to be done to serve the 14.5 million kids under 18 living in poverty in our country, we are encouraged by this important milestone. 
CIS has already submitted comments to the U.S. Department of Education on implementation and guidance, and we will continue working to make sure the new law is implemented effectively. From time to time, your participation can help us make that happen. So please sign up for our eNewsletter for important updates.
For now, thank you for standing with our students and helping to change the picture of education in America.