PUTTING STUDENTS AT THE CENTER
 Imagine a school where children are at the center of their education experience, with the support of the entire community behind them. This vision of student-centered learning drives the work of three national nonprofit organizations aligning their networks to achieve better outcomes for young people.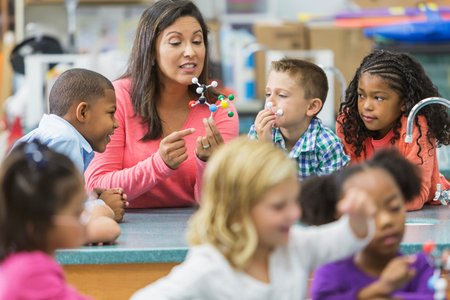 The Together for Students Initiative, created by the alignment of three national nonprofit youth-serving organizations; the Institute For Educational Leadership's Coalition for Community Schools; Communities In Schools; and StriveTogether, awarded planning grants in 2016 to 10 communities throughout the nation on plans they had initiated to bring key stakeholders, including students and families, together to support the needs of local students.  In 2017, four of the 10 planning communities were selected to receive a multi-year implementation grant.
The selection criteria for the Together for Students Initiative was very rigorous and all award-winning communities displayed strong school district and cross-sector partnerships, the ability to scale their plans, inclusion of family and student voice, and learning opportunities for the Aligned Network Partnership.
The four communities selected for a multi-year implementation grant are:
To learn more about the initiative and the learnings please click on the documents below. To learn more about the national partnerships, please visit them at:
Coalition for Community Schools
;
Communities In Schools
;
StriveTogether
Due to the pivoting that had to happen due to the pandemic, the national partners worked with StoryCorps to capture community conversations that could provide listeners with an idea of what our communities were living and dealing with, plus provide some hope during times of distress and ongoing change.
Are You #AllinforKids?
Join our community of changemakers and stay connected with us! 
Learn more about the work Communities In Schools is doing and help us set students up for success in the classroom and beyond.
↑

TOP