Join IN to Show Us What You Are Made Of!
Communities In Schools® (CIS) is the national organization that empowers all students to stay in school and on a path to graduation. 

The What We Are Made Of (WWAMO) campaign is a mosaic portrait series created to uplift student voices and explore the multi-layered experiences of youth across America. This vibrant collection is assembled with elements from the students' lives that represent who they are as individuals as well as the supports that helped them succeed. When we take a closer look at this generation and go beyond the traditional academics and really examine the social and emotional factors than make these young people who they are – we begin to understand the richer story today's student have to tell. By recognizing and celebrating the complexity of every student we work with, Communities In Schools empowers youth to reach their full potential both in and outside the classroom.
Sign Up to Stay IN Touch! 
There are many more stories of young people across America facing similar challenges to those faced by students like, Anais and Nasje. Help Communities In Schools reach more kids by donating today.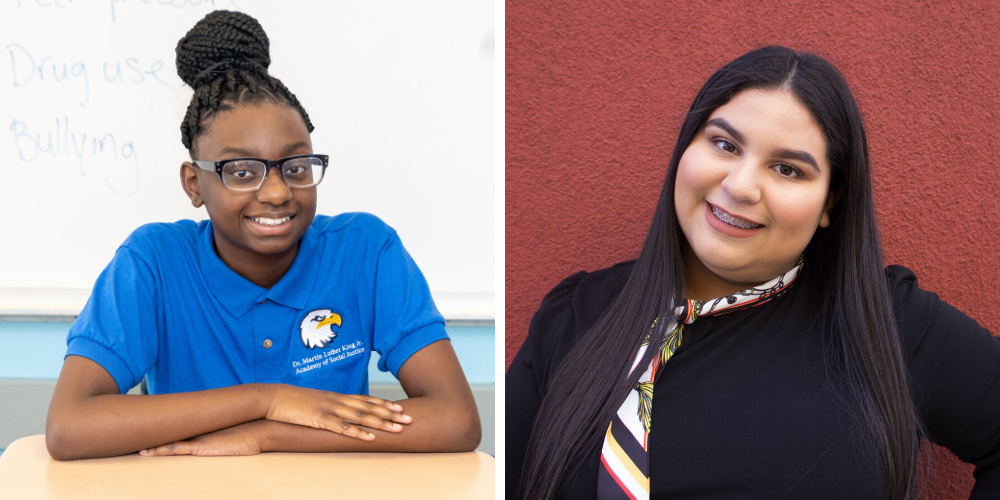 Your gift will connect students with caring Communities In Schools site coordinators, who will provide resources, tools and a trusted relationship that keeps students safe, supported and in school.