We build a community of support for children by embedding resources they need within their school.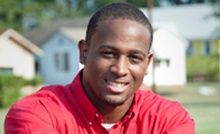 Tristan Love: A Ripple Effect
Tristan Love, a former gang member, benefitted from mentoring and the resources of Communities In Schools, and is now giving back to students who face similar barriers and challenges in their own education and life.
94%
of students who were in grades K-11 were promoted to the next grade.
Our Policy Initiatives
Communities In Schools is working very hard to include language within ESEA that will enable federal funding to support our entire network and the young people we serve.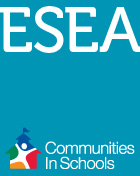 Beyond the Classroom Blog
Today's blog post is by Communities In Schools President Dan Cardinali, who writes regularly for The Huffington Post. A recent Child Trends study affirms the effectiveness of integrated student services (ISS) in improving education outcomes. But what challenges and opportunities does the ISS movement face?

Students from Communities In Schools of the Nation's Capital Joined President Obama for the launch of 'My Brother's Keeper,' a national initiative to support young men of color.

Ellen London's career took a detour, and it's benefited young people in the nation's capital.
Visit the Blog