We build a community of support for children by embedding resources they need within their school.
News
Story highlights use of hard data and soft skills to reduce dropout rates.

Communities In Schools President Dan Cardinali blogged for "The Huffington Post" about the disconnect between Wall Street and Main Street for many impoverished youth.
View all news »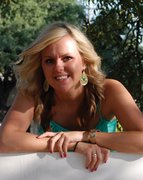 The Look of Success
Ellie struggled to pay rent and was living day-to-day. But with the support of Communities In Schools, she's looking forward to a career in fashion.
Our Policy Initiatives
Communities In Schools is working very hard to include language within ESEA that will enable federal funding to support our entire network and the young people we serve.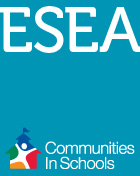 Beyond the Classroom Blog
"I want to put supports and interventions in place at schools so that students will not be displaced."

My visit to Chaparral High School reminded me that for some kids, even Main Street looks like a dream destination -- and they don't have the bus fare to get there.

Even while she was recovering from breast cancer, Brenda Middleton was taking care of her students.
Visit the Blog