We build a community of support for children by embedding resources they need within their school.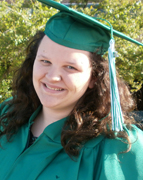 Finding the Silver Lining
When she was a child, Christine's father operated a meth lab in their home. Thanks to a caring site coordinator, and targeted services, Christine is getting ready to pursue a nursing degree.
94%
of students who were in grades K-11 were promoted to the next grade.
Our Policy Initiatives
Communities In Schools is working very hard to include language within ESEA that will enable federal funding to support our entire network and the young people we serve.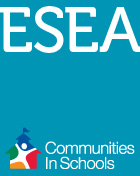 Beyond the Classroom Blog
Poverty is making school reform results difficult to achieve. Public education is everyone's business, and reforming our sense of community may lend a hand in reforming our schools.

"Since 2008, CIS and our local affiliates have received some $14.2 million in funding from AT&T, whose insistence on reliable metrics has helped to push us toward gathering ever more useful data."

"This award is an opportunity to honor those who are the best at what they do."
Visit the Blog