Eyes on the Prize
Gloria left Ghana to pursue her dream of an education. Communities In Schools gave her the resources to succeed.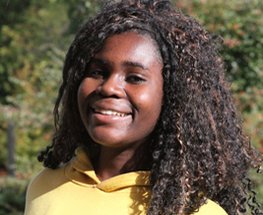 Proven Results

With our support, 99% of students remained in school at the end of the 2011-12 school year.
Highlights from the 2011-2012 school year:
94% of students in grades K-11 were promoted to the next grade
93% of eligible seniors graduated
90% of students met their high-risk behavior reduction goals
Communities In Schools builds a support system within schools so students can focus on achievement.
You can make a lasting difference in the life of a child.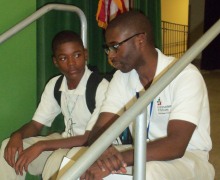 Making it Matter
With a growing population of students who need support, Communities In Schools of Palm Beach County works every day to connect students with resources.
Beyond the Classroom Blog
Poverty is making school reform results difficult to achieve. Public education is everyone's business, and reforming our sense of community may lend a hand in reforming our schools.

"Since 2008, CIS and our local affiliates have received some $14.2 million in funding from AT&T, whose insistence on reliable metrics has helped to push us toward gathering ever more useful data."

"This award is an opportunity to honor those who are the best at what they do."
Visit the Blog