Eyes on the Prize
Gloria left Ghana to pursue her dream of an education. Communities In Schools gave her the resources to succeed.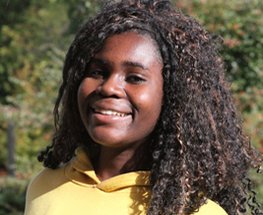 Proven Results

With our support, 99% of students remained in school at the end of the 2011-12 school year.
Highlights from the 2011-2012 school year:
94% of students in grades K-11 were promoted to the next grade
93% of eligible seniors graduated
90% of students met their high-risk behavior reduction goals
Communities In Schools builds a support system within schools so students can focus on achievement.
You can make a lasting difference in the life of a child.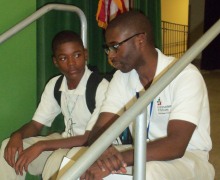 Making it Matter
With a growing population of students who need support, Communities In Schools of Palm Beach County works every day to connect students with resources.
Beyond the Classroom Blog
Today's blog post is by Communities In Schools President Dan Cardinali, who writes regularly for The Huffington Post. A recent Child Trends study affirms the effectiveness of integrated student services (ISS) in improving education outcomes. But what challenges and opportunities does the ISS movement face?

Students from Communities In Schools of the Nation's Capital Joined President Obama for the launch of 'My Brother's Keeper,' a national initiative to support young men of color.

Ellen London's career took a detour, and it's benefited young people in the nation's capital.
Visit the Blog