The Sky's the Limit
Jamal had been in jail three times. But with the support of Communities In Schools, he is now in college and fulfilling his dreams.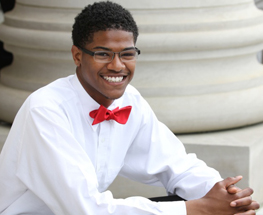 Where We Are
We are nearly 200 local affiliates serving 1.25 million students in 27 states and D.C.
Frequently Asked Questions
Featured Funders
AT&T and Communities In Schools share a sense of urgency to advance the national movement focused on improving student success in an increasingly competitive global economy that demands a skilled workforce and informed citizenry ...

Julian Robertson, former board member and now National Leadership Council member, was one of the earliest supporters of Communities In Schools. The Robertson Foundation has provided major support to grow and strengthen the entire Communities ...
Our National Leadership
President

Dan Cardinali is president of Communities In Schools, the nation's leading dropout prevention organization.

Chief Education Officer, State of Oregon

Communities In Schools Board Member
Beyond the Classroom Blog
My visit to Chaparral High School reminded me that for some kids, even Main Street looks like a dream destination -- and they don't have the bus fare to get there.

Even while she was recovering from breast cancer, Brenda Middleton was taking care of her students.

What I've found over the years is that problems -- and solutions -- often look quite different on the periphery.
Visit the Blog