The Sky's the Limit
Jamal had been in jail three times. But with the support of Communities In Schools, he is now in college and fulfilling his dreams.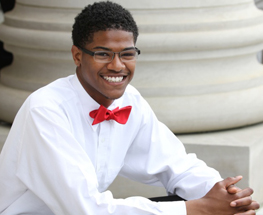 Where We Are
We are nearly 200 local affiliates serving 1.25 million students in 27 states and D.C.
Frequently Asked Questions
Featured Funders
AT&T and Communities In Schools share a sense of urgency to advance the national movement focused on improving student success in an increasingly competitive global economy that demands a skilled workforce and informed citizenry ...

Julian Robertson, former board member and now National Leadership Council member, was one of the earliest supporters of Communities In Schools. The Robertson Foundation has provided major support to grow and strengthen the entire Communities ...
Our National Leadership
President

Dan Cardinali is president of Communities In Schools, the nation's leading dropout prevention organization.

General Manager, Watson Solutions; IBM Software Solutions Group

Communities In Schools Board Member
Beyond the Classroom Blog
Poverty is making school reform results difficult to achieve. Public education is everyone's business, and reforming our sense of community may lend a hand in reforming our schools.

"Since 2008, CIS and our local affiliates have received some $14.2 million in funding from AT&T, whose insistence on reliable metrics has helped to push us toward gathering ever more useful data."

"This award is an opportunity to honor those who are the best at what they do."
Visit the Blog