Learning to Trust
Asparrow never felt like she could open up about her home life, until she met Site Coordinator Ki'Yonna.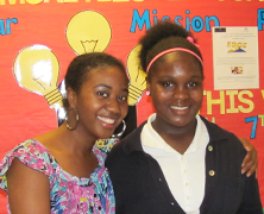 Many children face challenges both inside and outside the classroom. Through a school-based site coordinator, Communities In Schools strategically aligns and delivers needed resources so that students can focus on learning.
Our Policy Initiatives
Communities In Schools is working very hard to include language within ESEA that will enable federal funding to support our entire network and the young people we serve.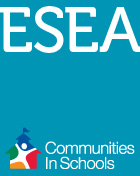 Why Our Work is Different
We work within public school systems and maximize the use of dedicated volunteers and community partners.
We develop national programs based on best practices for improving student achievement.
We provide training for staff and ensure each local affiliate serving students adheres to our standards of quality.
News
The Social Impact 100 Index features 100 high-performing nonprofits, bringing them together on a website that makes it easy for donors to learn more and to give.

President Dan Cardinali wrote a blog post about the relationship between foundations and nonprofits for the Center for Effective Philanthropy.
View all news »
Beyond the Classroom Blog
Today's blog post is by Communities In Schools President Dan Cardinali, who writes regularly for The Huffington Post. A recent Child Trends study affirms the effectiveness of integrated student services (ISS) in improving education outcomes. But what challenges and opportunities does the ISS movement face?

Students from Communities In Schools of the Nation's Capital Joined President Obama for the launch of 'My Brother's Keeper,' a national initiative to support young men of color.

Ellen London's career took a detour, and it's benefited young people in the nation's capital.
Visit the Blog