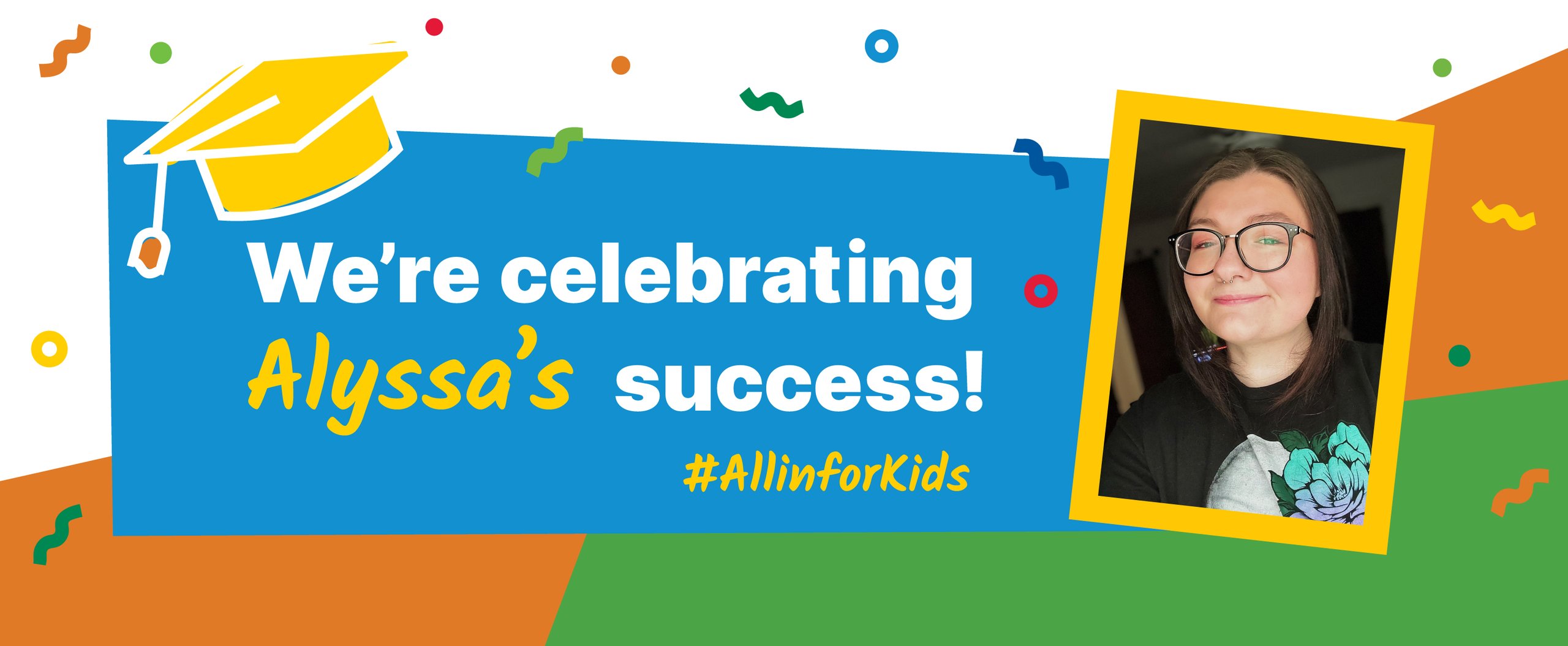 Alyssa: Finding Hope and Success
By Communities In Schools, Alyssa | April 27, 2023
Alyssa is a graduating senior who found a mentor in Site Coordinator Ali Jennings from Communities In Schools of Catoosa County in Georgia who helped her overcome obstacles to succeed at school and graduate early. Here's Alyssa's story in her own words:
Hello, my name is Alyssa, and I am a student of Communities In Schools® (CIS®)! I am a senior this year, and it definitely took a lot to get to this point where I can graduate. I have gone through a lot these last couple of years, which has faltered my hope in graduating. At one point, I really thought dropping out and getting a GED would be better for me, but thankfully CIS and the mentors that are at my school helped me realize that coming back to school and getting a high school diploma is going to be a better option for me.     
My past with school has never been great, as I have failed two grades and suffered from attendance issues. I suffer with family problems on a daily basis and have a lot going on more often than not. As I became a CIS kid, it has helped me with my personal problems and just gave me hope again.     
Without CIS, I don't know how my future would be with school; all I know is that instead of graduating in 2024, I am graduating a year and two months earlier, and all I can do is thank Mrs. Ali and the other mentors who reached out and helped me. It has been such a struggle for me, but I am so proud of myself and what I have accomplished. I will forever be grateful for them and CIS!
Alyssa's ability to persevere and overcome obstacles outside of her control is an absolute inspiration to myself and students around her. In the time we have worked together, she has grown into an incredible young woman, and is now ready to take on the world.
– Ali Jennings, CIS Site Coordinator