ALL IN for Kids for Back to School Season
By Communities In Schools | Sept. 9, 2022
Across the country, in 2,900 schools and community sites, Communities In Schools® (CIS®) affiliates and licensed partners have worked hard to prepare students for the new school year. These are just some examples of the many ways CIS goes ALL IN for kids when it's time to return to school.
---
Providing School Supplies
CIS affiliates go above and beyond to collect school supplies to ensure every student has the materials needed to participate in learning.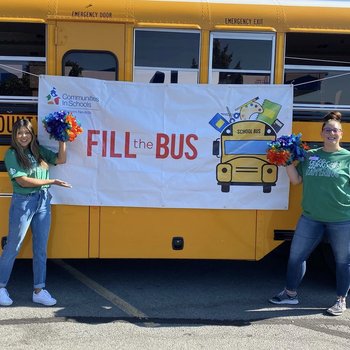 Through the support of several generous community members, CIS of Western Nevada's Fill the Bus campaign was a huge success. They raised enough school supplies to support over 8,000 students this year!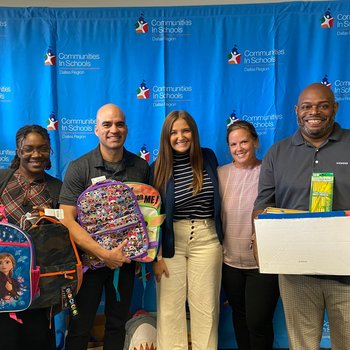 CIS of the Dallas Region
The CIS team in Dallas collected roughly 4,900 pieces of school supplies, with 1,650 of those items stuffed into backpacks!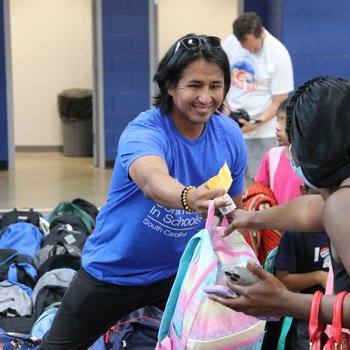 CIS of South Carolina
Through a partnership with the United Way of Greenville County, CIS of South Carolina distributed nearly 3,000 backpacks and school supplies to students and families at their annual School Tools event.
---
Meeting Basic Needs
CIS site coordinators provide and connect students to the critical resources they need – like clothing, hygiene supplies, and more – so they show up to school every day ready to learn.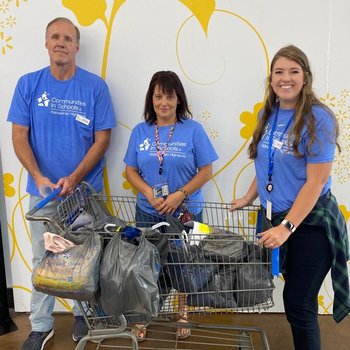 CIS of Appalachian Highlands
CIS of Appalachian Highlands' Back to School Clothing Drive collected enough to provide new school clothes to 438 students across the Appalachian Highlands region for the 2022-2023 school year!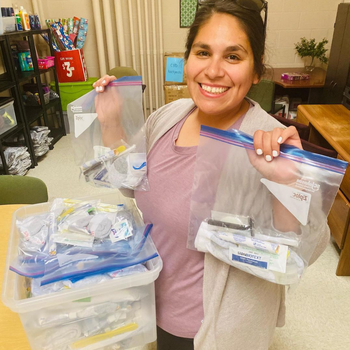 CIS of the Heart of Texas
Thanks to the Missions, Service & Public Life and New Student Programs departments at Baylor University, freshmen assembled 50 hygiene bags for CIS of the Heart of Texas as a part of their Welcome Week service day. Program director, Toni Holt, was all smiles as she delivered the bags to students.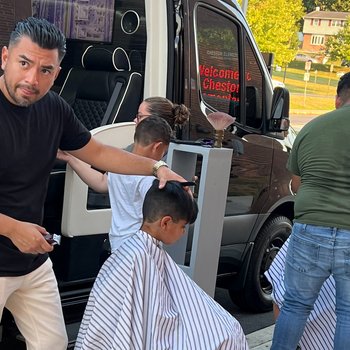 CIS of Eastern Pennsylvania
Site coordinator Stacee Banko at CIS of Eastern Pennsylvania partnered with Gentlemen's Barber Shop to provide free haircuts to students heading back to school.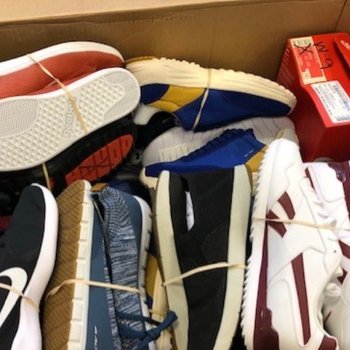 CIS of Renton-Tukwila
CIS of Renton-Tukwila partnered with Soles4Souls to provide a new pair of shoes to 1,000 students!
---
Creating Safe & Welcoming Spaces at School
Going back to school can be exciting for some students and families, but others may have anxious feelings about the start of the new year. CIS site coordinators work hard to ensure all students and families feel seen, heard, and welcome at school.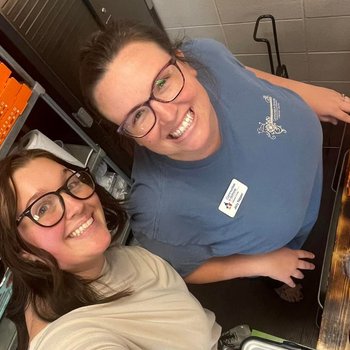 CIS of Catoosa County
CIS of Catoosa County's site coordinator, Mrs. Ali, held a Parent Connection Night at her school to give families an opportunity to meet her, shop the CIS food pantry and clothing closet, and enjoy a free meal!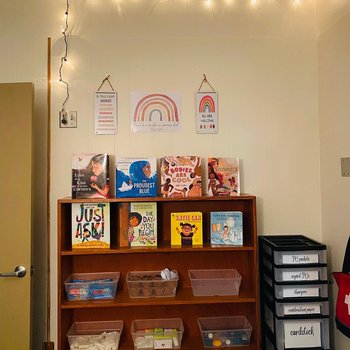 CIS of the Heart of Texas
The bookshelf pictured above comes from the office of a CIS of the Heart of Texas site coordinator. This year their team is living out their commitment to diversity, equity, inclusion, and belonging by promoting literacy as a form of connection.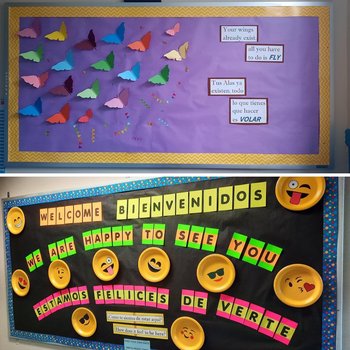 CIS of the Gulf South
Site coordinators at CIS of the Gulf South created beautiful bulletin boards to welcome their students back to school.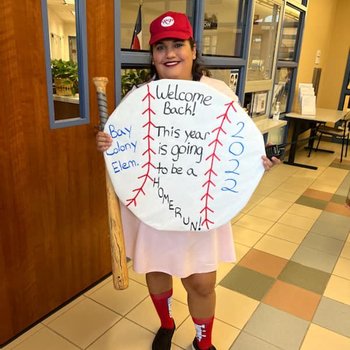 CIS of the Bay Area
Equipped with motivational signs, site coordinator Mrs. Von Dran stood in the car rider line and the campus lobby dressed as a Rockford Peach from the movie A League of Their Own to welcome CIS of the Bay Area students back to school.
Want to get involved with CIS? Click here to find the CIS affiliate in your community.