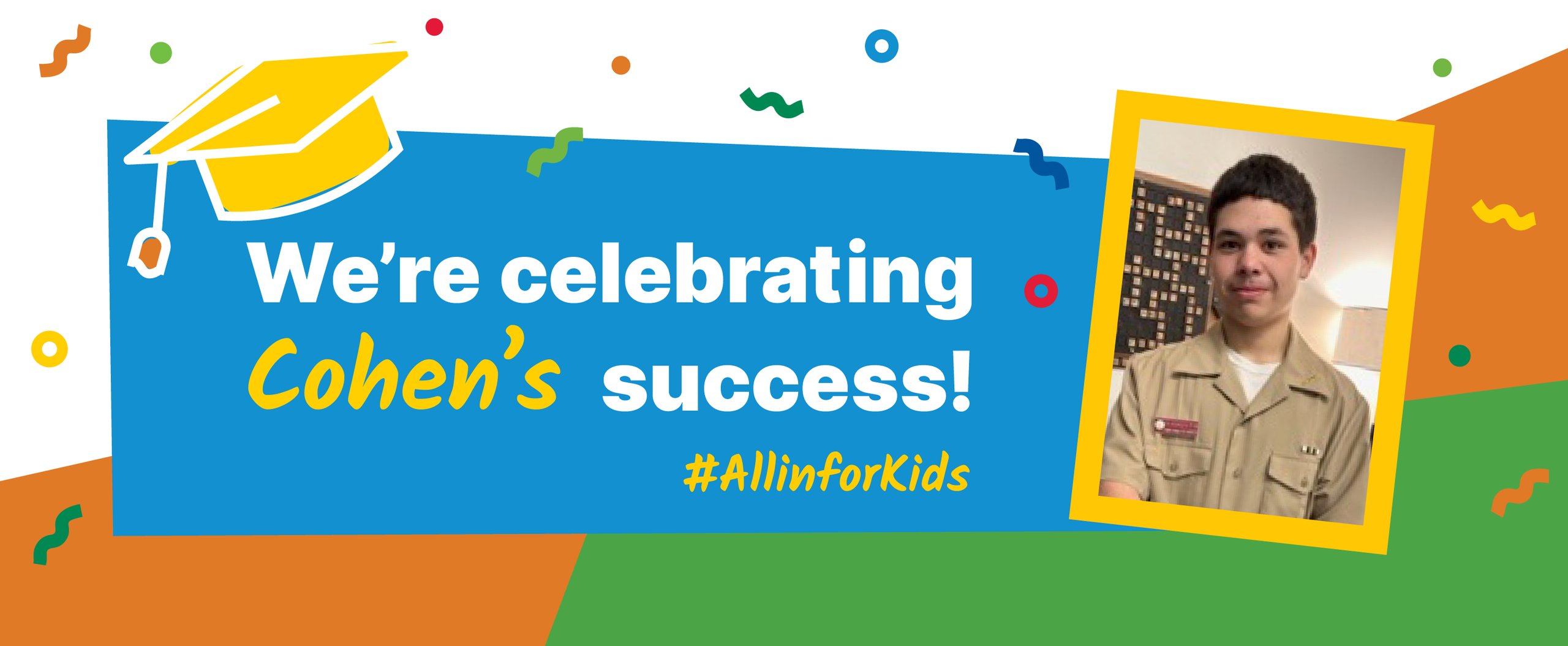 Cohen: Bringing His Dreams to Life
By Communities In Schools | May 8, 2023
Cohen is a senior at South Kitsap High School (SKHS), one of the 11 schools that Communities In Schools of Peninsula (CISP) supports in Washington. His friends would describe him as a sweet teenager who is considerate and thoughtful of others. He is known for acts of kindness, like bringing someone a sweet treat just because.
While navigating a challenging living environment, Cohen has emerged as a leader within his family, serving as a translator for his Spanish-speaking father and caring for his younger siblings. In October 2022, SKHS staff referred Cohen to Wendy, the CISP site coordinator, to help keep him motivated and focused during his senior year.
Cohen first came to be on my caseload for basic needs; as our relationship and trust grew, we were able to provide academic assistance and college and career support. 

-Wendy, CISP Site Coordinator
Cohen is a hard worker, and the support that the CISP team provides, such as academic assistance and college career prep, has helped him thrive.
One day, Cohen shared a drawing with Wendy of a class ring he designed just for fun. Because of the cost, Cohen did not want to burden his father with the request and accepted that his dream class ring would simply exist as a drawing in his sketchbook.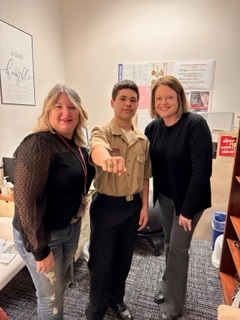 Wendy knew she had to do something and reached out to Cohen's counselor with an idea. With support from CISP, school staff, and a group of donors, Wendy presented Cohen with his custom class ring and a school yearbook—a gift representing his journey at SKHS and everything he has accomplished so far.
Cohen, the student who was always thinking of others, was speechless and so appreciative. "This (the ring) is something that will always remind me that people care, and hard work pays off," Cohen said.
Looking back on the day, Wendy said, "It was one of those moments that make you so happy to be able to do what we do."
This spring, the South Kitsap School District partnered with manufacturing company Boeing to provide students with the knowledge and skills needed for today's workforce. Following an interview process with Boeing's Workforce Development Team, Cohen was offered a new job with the company. Boeing's hiring team was impressed with the knowledge and skills Cohen demonstrated and knew he was the right fit for the company.
We're so excited for Cohen and all of the opportunities that await him in the future!