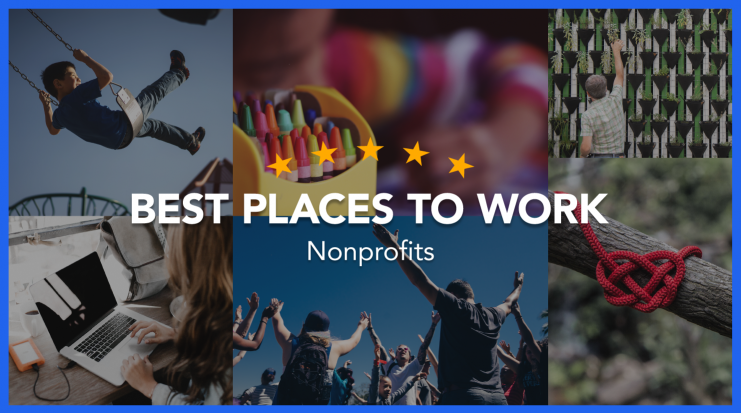 Communities In Schools Rated #1 Nonprofit Among Top-Rated Workplaces
Sept. 26, 2018
Communities In Schools, the national network dedicated to empowering at-risk students to stay in school and on a path to a brighter future, was ranked #1 on their Top-Rated Workplaces: Best Nonprofits by Indeed.com, the highest-traffic job website in the United States. The designation was generated by employee reviews from across the 137 organizations and licensees operating in 25 states and the District of Columbia.  
According to CIS employees on Indeed's 15 million strong company reviews database, "CIS provides an amazing opportunity for individuals who are passionate about making an impact on today's youth." Another employee says, "The company allows you the opportunity to manage and oversee a school while receiving the development and training needed to be a successful coordinator." Others praise the "supportive management team" and flexible "work/life balance," and say "Communities in Schools is a great place to work if you love helping kids."  
This marks the second year that CIS National has been included on Indeed's list after being highly rated on overall employee experience on the following criteria:
Compensation/benefits
Work/life balance
Job security/advancement
Management
Culture
Notably, Communities In Schools has also been ranked #1 overall on the 2018 national list of the Best Nonprofits to Work For by The NonProfit Times (NPT).