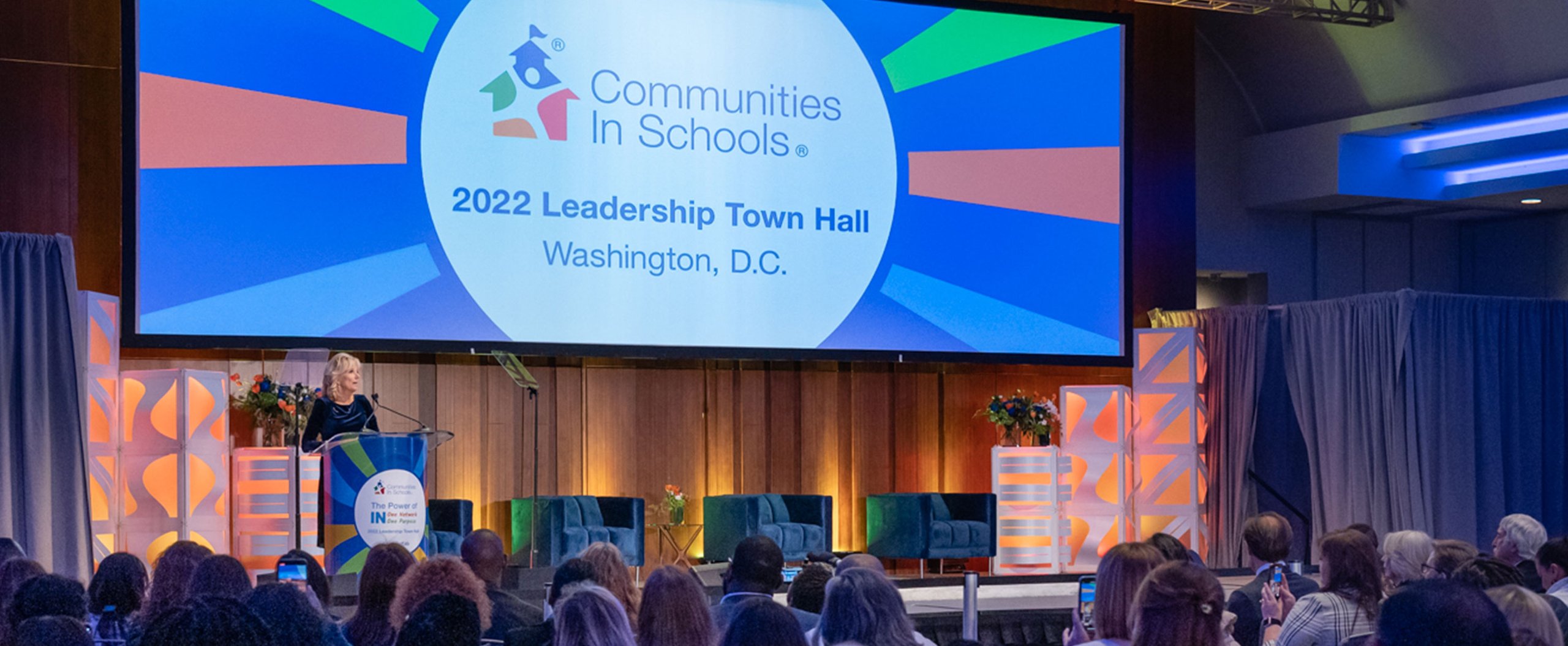 First Lady of the United States Dr. Jill Biden Highlights Communities In Schools' Work at Leadership Town Hall Conference
By Communities In Schools | Oct. 20, 2022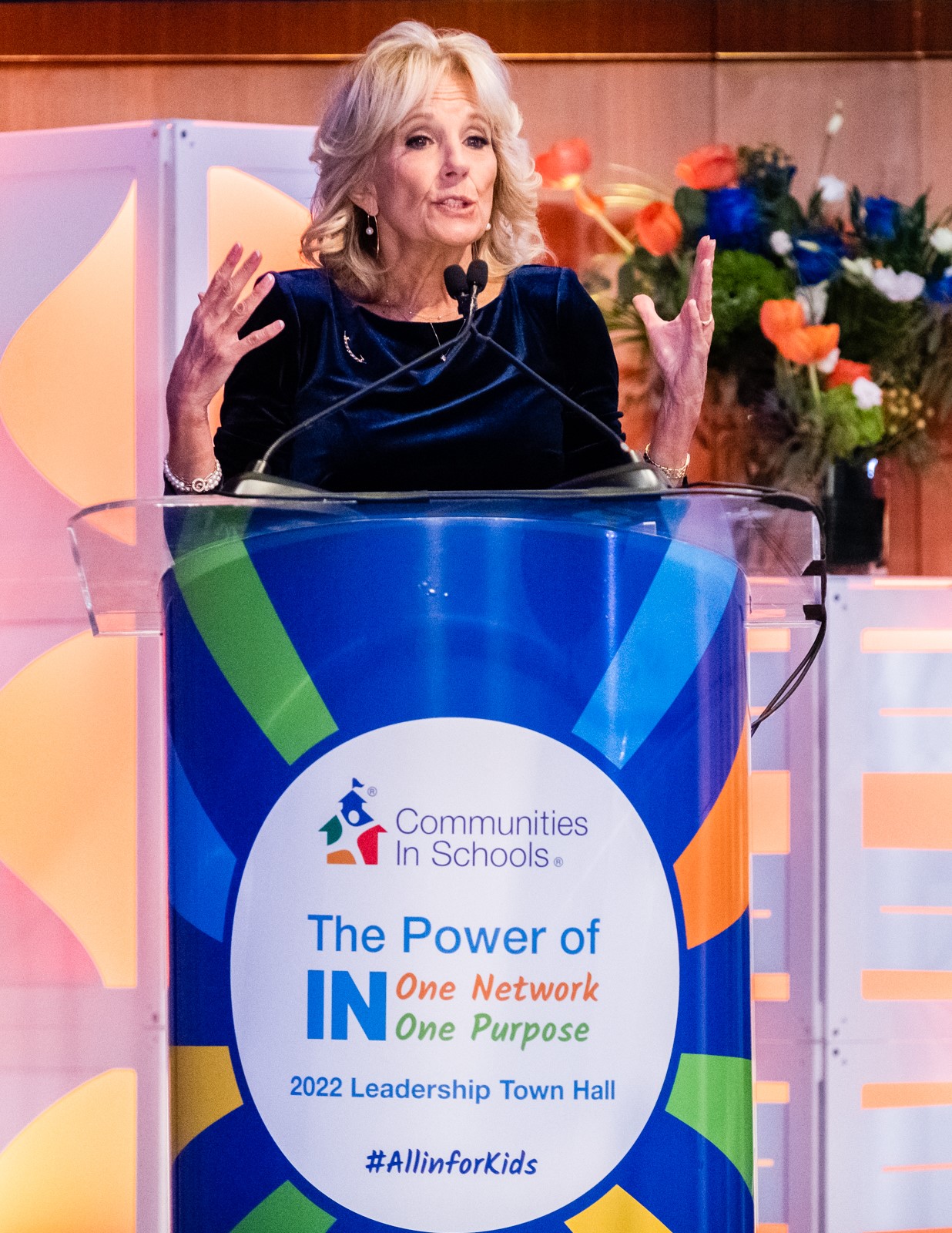 First Lady of the United States and lifelong educator Dr. Jill Biden addressed over 300 Communities In Schools® (CIS®) leaders at our annual Leadership Town Hall Conference in Washington, D.C., on October 19. 
Dr. Biden stressed that "Students perform their best—and are happiest—when their parents and educators work together, when their families get the support they need—as soon as they need it.
Communities In Schools was founded on that idea—and for decades you've brought resources to students—tailored to the unique needs of every community in an environment that children and families already trust: their schools."
In addition, Dr. Biden expressed the administration's commitment to supporting students and their families and highlighted the crucial role of integrated student supports and mentors in supporting students, schools, and educators.
"Our administration is here to help in your efforts. We safely reopened schools and are addressing the academic and mental health needs of students. We've provided funding to hire more mental health professionals and create wraparound support. And with key partners like CIS, the Biden-Harris Administration launched the National Partnership for Student Success to help increase the number of tutors and mentors in our schools."
Read the transcript or watch her full remarks below.