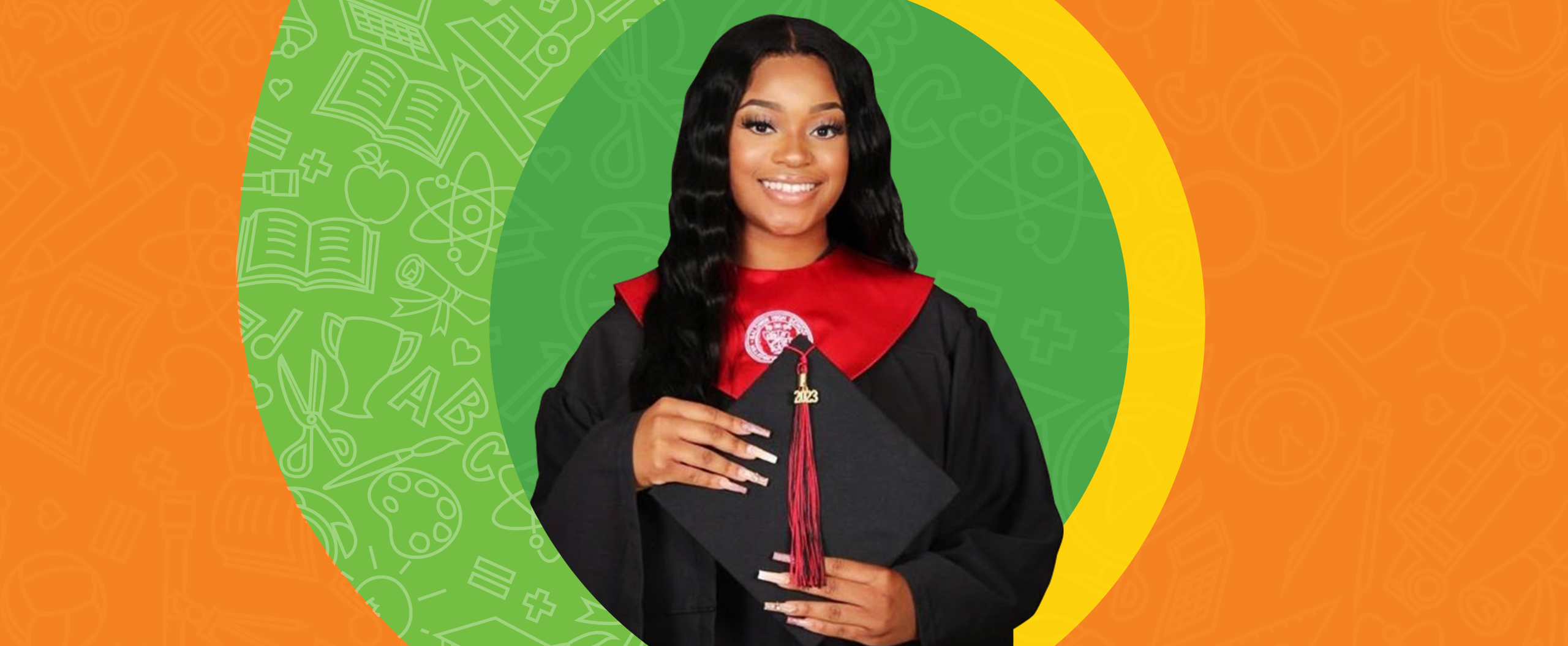 Soniya: Finding Support from the Strong Daughters Group
By Communities In Schools | Aug. 24, 2023
When people see Soniya, they see the picture of success. A recent high school graduate, Soniya was accepted to 45 colleges, was offered two full scholarships, and is headed to Florida A&M, where she will study Health Care Management. During her high school career at Georgia College Early College, she excelled academically and was involved in sports and community organizations. 
For exceptionally successful students like Soniya, a commitment to hard work is a given. But Soniya's commitment to success is personal. Her mother passed away when she was just eight years old. Soniya moved in with her grandmother and tried to adapt to her new life. She struggled at times, especially during the transition from elementary to middle school. But soon, Soniya would become part of a group that would help her reach new heights. 
Communities In Schools® (CIS®) of Milledgeville/Baldwin County sponsors a group called Strong Daughters. Strong Daughters was created by two women in the Baldwin County school system who lost their own mothers at an early age. Through Strong Daughters, they provide support, encouragement, and resources for students who are grieving the loss of their parent.
When Soniya joined Strong Daughters, there were 11 students participating, from elementary to high school. Soniya not only became a mentor to the younger students in the program, but she was also the first student to graduate from the group.
Soniya's climb from struggling student to aspiring college graduate has not been an easy one. With the help of Strong Daughters, CIS, and her own internal strength, she is on solid footing. Soniya says it herself: "I took all the obstacles that the world threw at me and turned them into motivation to keep going."
Strong Daughters helped Soniya be a big sister and show leadership to the younger members. Although she lost her mother at a young age, it didn't stop her from being humble and willing to extend a listening ear, guidance, comfort to the Mayor's granddaughters on the recent loss of their mother. She does this with a simple I'm here and weekly check-ins just to let them and others know they are not alone. 
– Ronda Dixon, CIS Parent Engagement Specialist
 
Learn more about CIS of Milledgeville/Baldwin County.