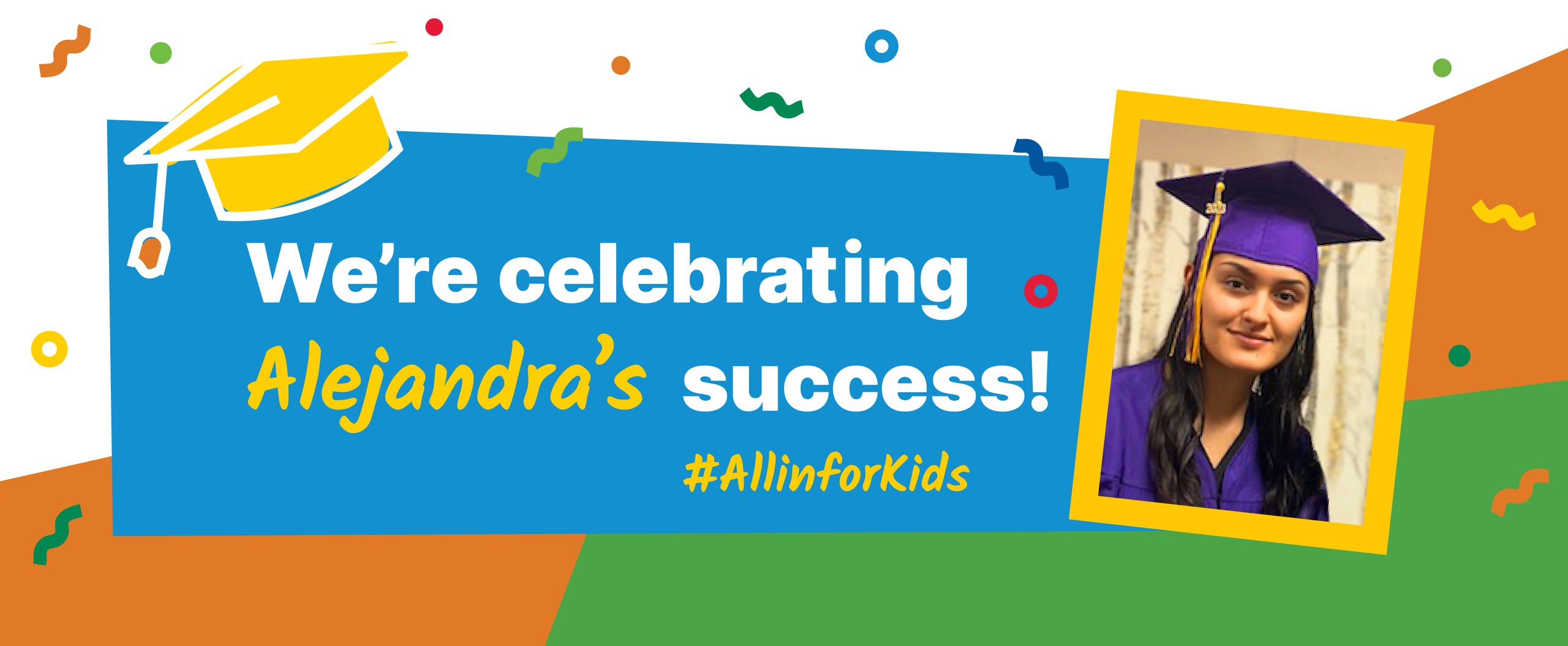 Alejandra: Giving Back to Her Community
By Communities In Schools, Alejandra | May 2, 2023
Alejandra was connected to Communities In Schools® (CIS®) of East Texas during her freshman year of high school. Alejandra found a mentor in Site Coordinator Dolores Perez, who showed her how to connect with others and get involved in her community. This is Alejandra's story in her own words:  
My name is Alejandra. I am a senior at Lufkin High School. Four years ago, I joined CIS, and it has become a motivation in my life to keep helping my community in the future. My site coordinator, Dolores Perez, has shown me the main values of CIS: empathy and caring for others. Her attitude and passion made me want to get involved with CIS. I have learned to understand other people, their needs, and their life circumstances. Also, the significance of bringing my assistance when someone requires it.
CIS would not be where it is today at Lufkin High School without Ms. Perez. She has encouraged me to get involved in volunteer opportunities, get to know new people, understand what it means to help someone, and show commitment. Thanks to my volunteer opportunities, I have built confidence and leadership skills, which made me a better student and also created great memories during my years in high school. 
Finally, I would like to personally thank the committee for giving me the opportunity of becoming a member of this amazing community and for choosing Ms. Perez as the coordinator of CIS at Lufkin High School. I believe CIS will help other students in the future to become better students and citizens, to develop new skills, to grow as young adults, and to create memorable high school experiences. 
May God bless your lives and this wonderful community.