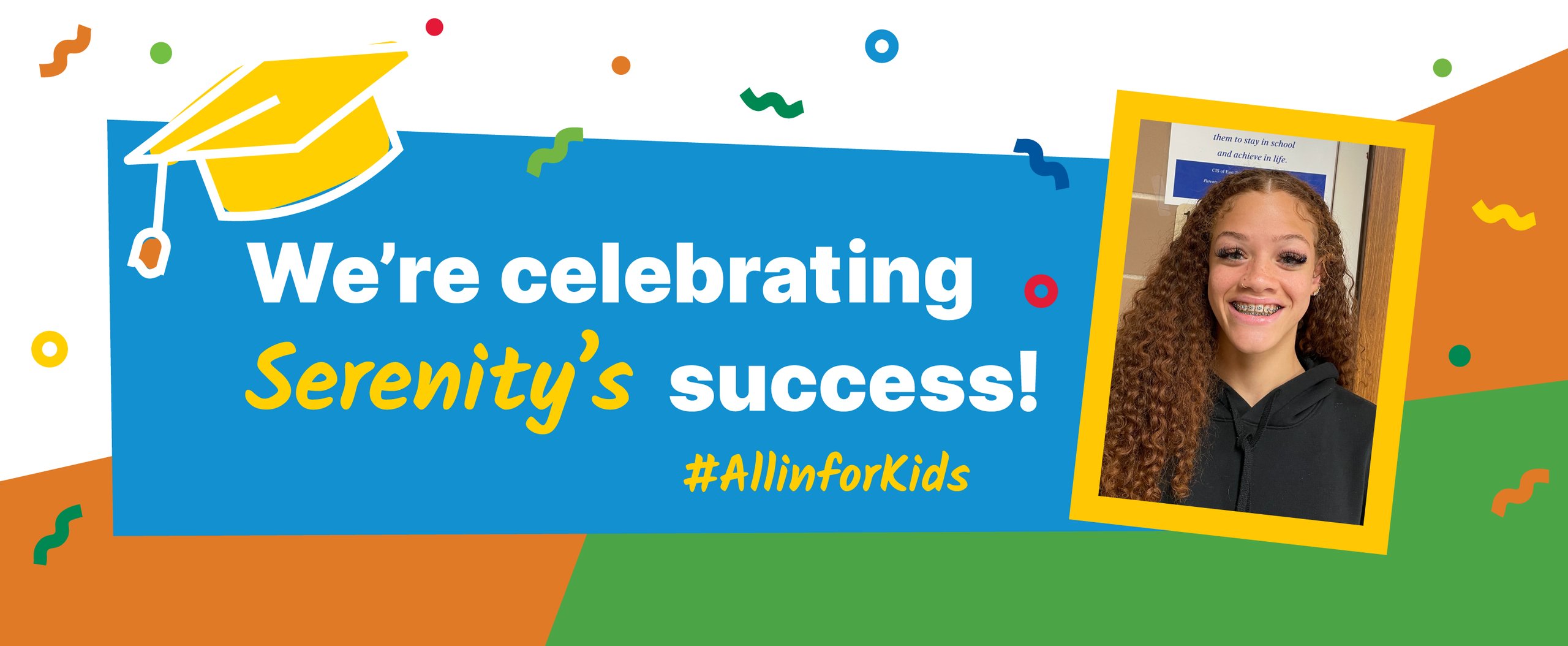 Serenity: Looking Forward to a Bright Future
By Communities In Schools, Serenity | May 5, 2023
As Serenity prepares to graduate from Conroe High School, she reflects on lessons learned and the important role that Site Coordinator Marcus Primer from Communities In Schools® of East Texas played as a mentor and role model that helped guide her through life's challenges during high school. Here's Serenity's story in her own words:
High school has many challenges, and when you [have] challenges that may not always be school-related, I find it important to have someone who can help guide you through these issues. At Conroe High School, Mr. Primer is that person. Over the years, Mr. Primer has become more than a mentor to me; he has become a role model and someone I am comfortable confiding in. 
As a senior, there are many gems that Mr. Primer has left for me to take as I begin my new chapter, and there are many impacts he has made in my life. I am grateful to have this opportunity to express just how much Mr. Primer is positively impacting people's lives.
Thinking back to imperative moments in my high school career, Mr. Primer comes to mind every time, and in every moment, I learned something. My junior year, I faced many issues, one specifically almost led to an altercation. Trying to keep myself from doing something I'd regret, I thought to myself, "I need to go talk to Mr. Primer." I made a beeline to his room and stormed through the door, with blurry vision from tears and heavy breathing from anger. I told him the circumstances, and despite my loud voice and obviously furious expression, his eyes never wavered with concern, no annoyance, no frustration. While I couldn't grasp the words when everyone asked me what was wrong, when I stepped into his room, I immediately wanted to express myself, knowing it wouldn't feel as hard.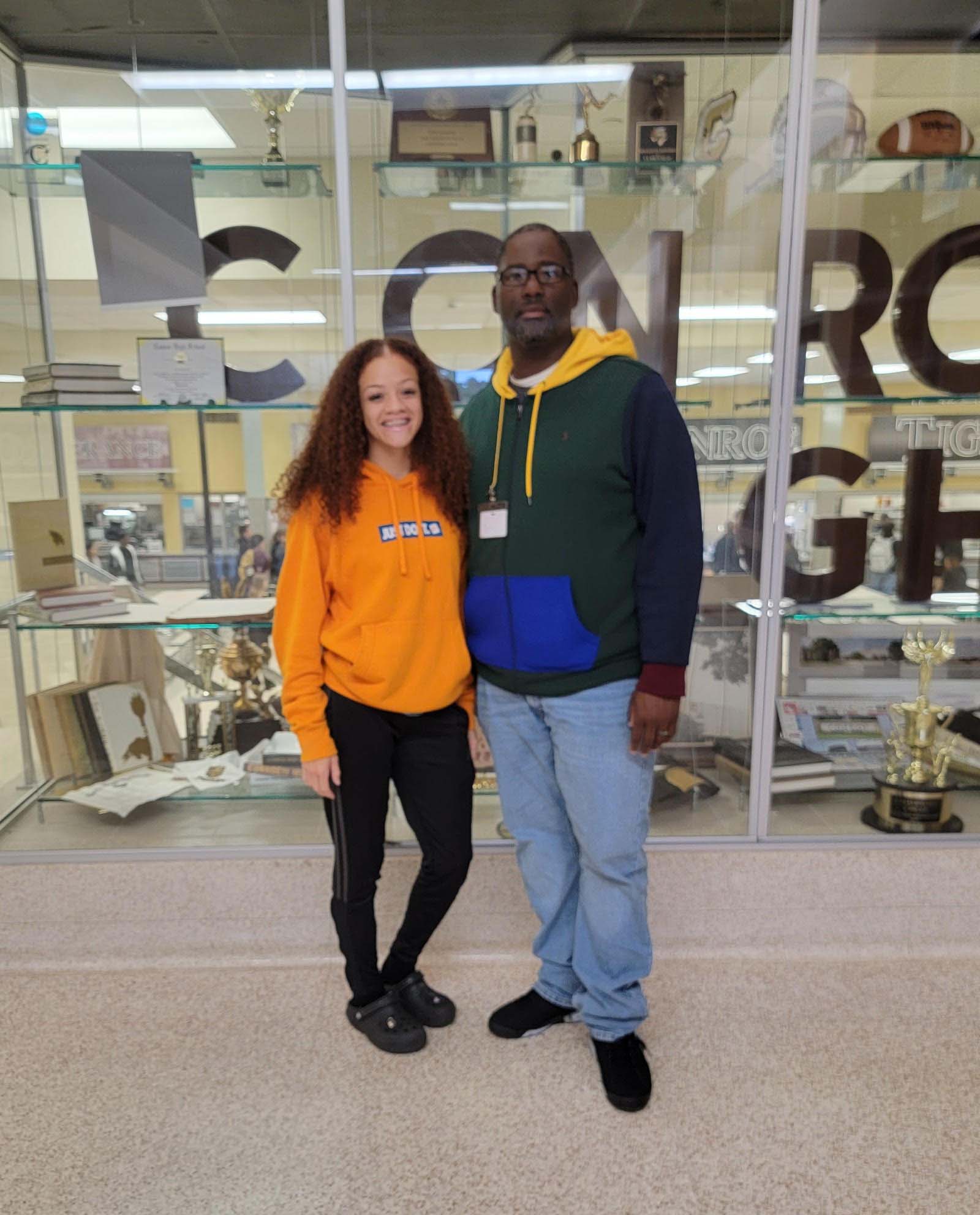 However, I don't always go to talk to him to tell him my issues; sometimes I go to listen. For a while, I wasn't reaching out for help, and when it came to making decisions, I had a hard time making them because I was trying to deal with them all on my own. When I allowed myself to open up about more real issues that were outside of school, Mr. Primer taught me how to handle those situations. I learned how to gain more composure and not let my temper get the best of me. I learned how to distance myself from those that don't benefit me, and many other things.
But a crucial lesson I learned from Mr. Primer was to look forward and move forward. Don't let temporary road bumps stop you from looking forward to a brighter future.
As I graduate and head into college, I intend to take Mr. Primer's words with me: "You are much bigger than Conroe. You need to change your environment and get your own experience of life." After a long talk with Mr. Primer this year, he understands what graduating means to me, and he has helped me become aware of the potential I really hold.
Moving forward, I will always remember the impact Mr. Primer has had on my life, and I personally know others that have been positively impacted by Mr. Primer. To me, he is the positive male influence my community needs and the male role model I needed during some of my most formative years.
"I met Serenity when she was in the 5th grade at Cryar Intermediate School. Serenity reminds me of the daughter I've never had because during that same year, my wife and I lost our daughter. She is a very smart and intelligent young lady. I always tell her that I'm expecting to hear big things from her in the future. A famous quote that I will always use when working with students is by Denzel Washington. I will always be cheering for her…." 

– Marcus Primer, CIS Site Coordinator