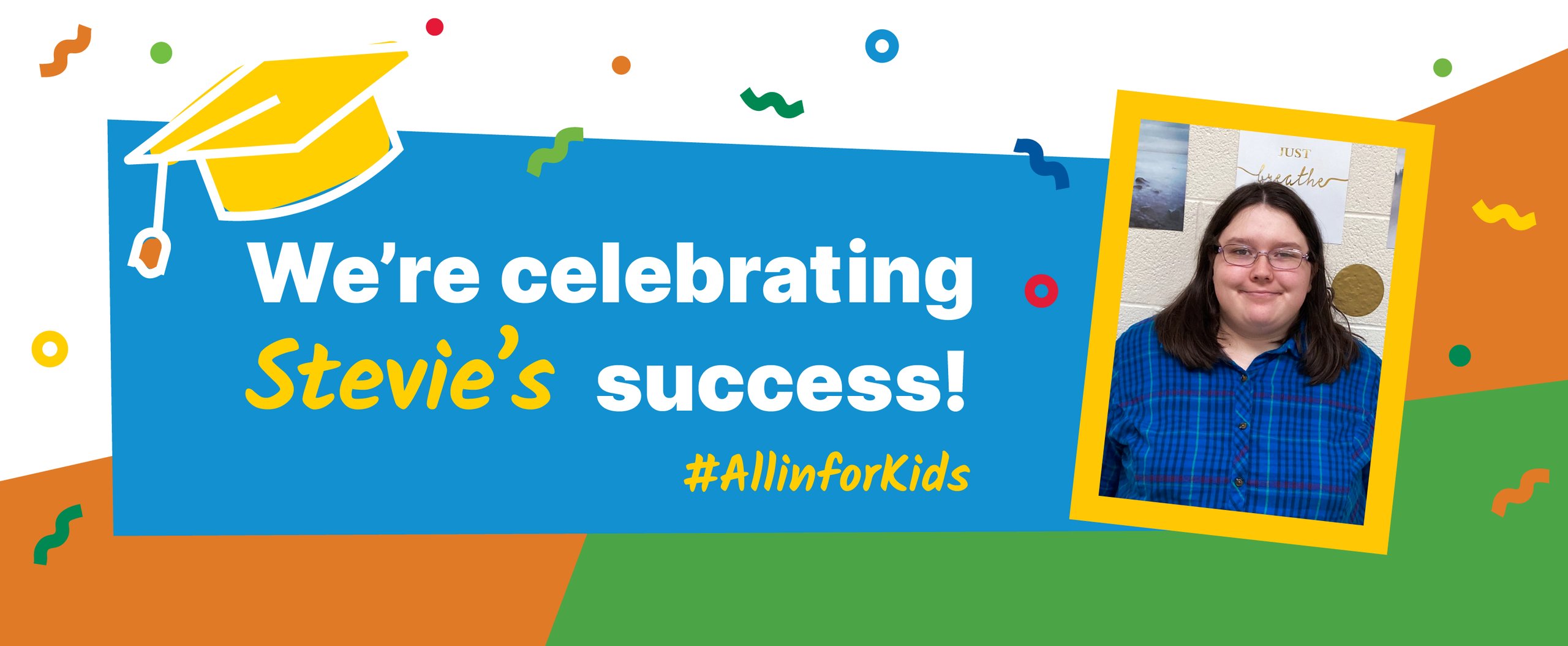 Stevie: Confident and Focused
By Communities In Schools | May 1, 2023
Communities In Schools® of Greenbrier County (CISGC), located in West Virginia, started working with Stevie during her sophomore year. Stevie wanted to improve her mental health, and her counselor knew the CIS team could provide resources and mentorship to empower Stevie to achieve this goal.   
Through one-on-one guidance, Stevie's site coordinators, Jake and Sommer, created a plan to support Stevie in managing her mental health. They taught her coping mechanisms such as mindfulness and breathing exercises and used tools like Play-Doh to help Stevie to manage her anxiety and reduce her stress.  
With the support of CIS and Stevie's motivation to achieve her goals, her grades have improved, as well as her confidence. She now envisions what she wants her future to be and has the tools to get her there. After graduation, Stevie aspires to obtain her driver's license and work in the food and beverage industry.
Communities In Schools has helped my grandmother and me with basic needs. They have helped me reach graduation and feel better about myself. CIS is nurturing, and they mean to me like friends and family.

-Stevie, Graduating Senior
Jake and Sommer are so proud of Stevie's progress and the potential she has unlocked.  
According to Jake, "Stevie is a joy to work with. She is a hard worker, and we are extremely proud of the progress she has made over the past two years, growing in her confidence and developing healthy coping mechanisms. We are excited to see her graduate and pursue her dreams." 
By investing in herself and with support from CIS, Stevie has blossomed into a confident senior ready to succeed after graduation.