Elaine Wynn
Trustee, Elaine P. Wynn & Family Foundation
Chair, Board of Directors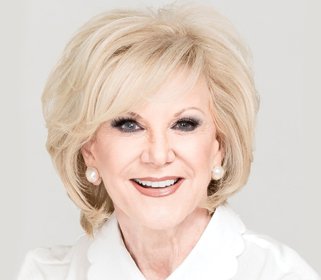 Elaine Wynn has established herself as a savvy business leader, an indomitable crusader for children's welfare and an influential philanthropist.
Elaine co-founded Wynn Resorts in 2000 and helped guide the company's expansion from the opening of Wynn Las Vegas in April 2005 and Wynn Macau in September 2006 to the unveiling of Encore in December 2008. Previously, Elaine co-founded and led Mirage Resorts from 1976 to 2000.  Her pioneering contribution to the gaming and entertainment industry in America was recognized by her induction into the Gaming Hall of Fame in 1999.
Just as her success in business is indicative of Elaine's intellect, her humanitarianism is indicative of her heart. As a Trustee of the Elaine P. Wynn & Family Foundation, Elaine is personally and actively involved, with her family, in a variety of community organizations whose passions and priorities mirror her own.
Elaine's commitment to improve children's lives through education has engaged her in numerous leadership roles at local, state and national levels. Over the past twenty-five years, in her home state of Nevada, the last four Governors have drafted Elaine into leadership positions addressing public education. In 2011, she was appointed to co-chair Nevada's Blue Ribbon Education Reform Task Force, which resulted in the enactment of ambitious new reform legislation. In 2013 and again in 2015, Governor Brian Sandoval appointed Elaine to Nevada's State Board of Education, a body on which she has twice been elected President. Her devotion extends to higher education too. Elaine chaired for eight years the UNLV Foundation, the private fundraising arm of University of Nevada, Las Vegas. She is also a past member of the Executive Board of the Consortium for Policy Research in Education.
Elaine is a tireless advocate of programs and services for children who live in poverty. For nearly two decades, she has been actively engaged with Communities in Schools (CIS). With a mission to surround students with a community of support, CIS serves 1.7 million children in more than 2,900 schools in 26 states, empowering them to stay in school and achieve in life. Elaine has been a member of the national board since 1999, and was elected chairman in 2007, a position she proudly holds today. She was also the founding chairman of CIS Nevada.
Inspired by a lifelong love affair with the arts, Elaine's enthusiasm is demonstrated by her participation on the Kennedy Center for the Performing Arts Board of Trustees, an appointment made by President Barack Obama in 2010. In 2011, she joined the board of The Los Angeles County Museum of Art (LACMA), the largest art museum in the western United States. In 2015, Elaine was elected co-chair of LACMA. 
Elaine's impact has garnered numerous awards and accolades including the Governor's Philanthropist of the Year in 2005 and an Honorary Doctorate from the University of Nevada Las Vegas in 1986. She was awarded one of seven National Promise of America Founder's Awards for improving children's lives at a ceremony at the White House. In 2011, The National Child Labor Committee awarded Elaine with the Lewis Hine Award for Service to Children and Youth. She is especially proud of the dedication of the Elaine Wynn Elementary School in 1991.
The ripples of her philanthropy extend further through The Elaine Wynn Palliative Care Program at Nathan Adelson Hospice and The Elaine Wynn Studio for Arts Education at The Smith Center for Performing Arts, both in Las Vegas.
Elaine's hobby is her passion for the sport of basketball and led to her appointment to the Basketball Hall of Fame Board of Governors in 2010.
Born and raised in New York City, Elaine graduated from George Washington University in 1964 with a BA in Political Science.  She resided in Washington D.C. before moving to Las Vegas in 1967.
Are You #AllinforKids?
Join our community of changemakers and stay connected with us! 
Learn more about the work Communities In Schools is doing and help us set students up for success in the classroom and beyond.
↑

TOP