New Year, Same Priorities
Jan. 19, 2021
As we enter a new year and wrap up the holiday season, Communities In Schools (CISTM) affiliates across the country are continuing to provide students and families with what they need. Not only are we providing school supplies, but we are also supporting students with new learning spaces, food, and words of encouragement.
New Year, Same Priorities
TACOMA, WA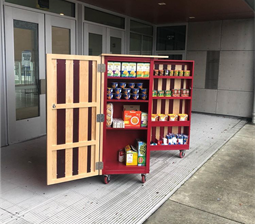 Tiny Pantry
The CIS of Tacoma team, in partnership with local construction organizations, completed the assembly of a compact new pantry that will serve middle school students in need.
JACKSONVILLE, FL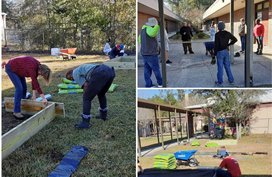 Elementary School Garden
Over winter break, the CIS of Jacksonville team partnered with local Lowe's stores and ScottsMiracle-Gro to create a new elementary school garden. They also collected seeds and plants for students to plant during the afterschool program.
ATLANTA, GA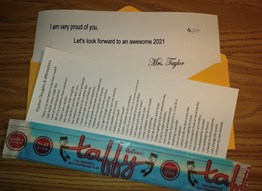 Words of Encourgement 
A CIS of Atlanta site coordinator mailed letters to students over winter break, encouraging them think positively about the new year.
TOPEKA, KS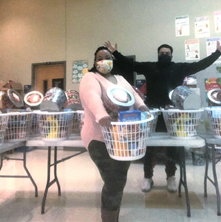 Gift Baskets
School staff and a CIS of Mid-America site coordinator created gift baskets full of basic needs items such as, clothes detergent and food. They distributed gift baskets to 30 families this winter.
ARLINGTON, VA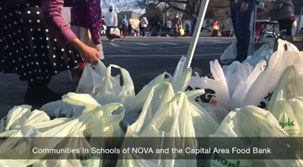 Mobile Market
CIS of Northern Virginia staff and community partners hosts monthly mobile markets to provide students and families with groceries and basic needs. 
CHICAGO, IL

Care Packages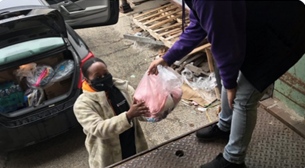 This January, CIS of Chicago's supports managers will be handing out care packages to students and their families.
CHARLOTTE, NC

School Supply Distributions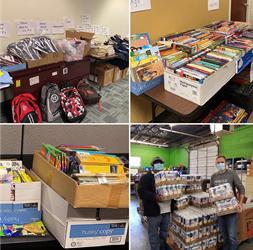 CIS of Charlotte collected donations of school supplies, backpacks, books, and hygiene supplies to distribute to students in the new year.