William Milliken
Founder and Vice-Chairman, Communities In Schools
Vice Chairman, Board of Directors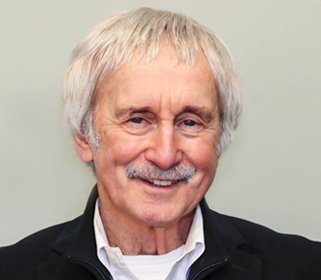 Bill Milliken, Founder and Vice Chairman of Communities In Schools, Inc., is one of the nation's foremost pioneers in the movement to give young people the help they need to graduate from high school and go on to rewarding lives. 
Mr. Milliken's activism began in 1960 when he joined Young Life, an ecumenical youth organization. He helped initiate "street academies" for young people who had dropped out of school and wanted a chance to resume their education, as well as live-in programs for substance abusers and youth in need of shelter and support. His experiences led him to search for a comprehensive approach to helping young people. This search culminated in the 1970s with the development of a model program that repositioned existing community resources into schools — the Communities In Schools network, which Mr. Milliken led as President until May 2004.
Communities In Schools is the nation's leading community-based organization helping students achieve in school and prepare for life. Currently, the organization directly serves more than 1.26 million students and their families each year in more than 2,700 schools in 28 states and the District of Columbia. Mr. Milliken has served three U.S. presidents and has received numerous honors for his commitment to young people.
Most recently, he was the recipient of the Martin Luther King Jr. Legacy Award for National Service. Prior to that, he received the Visionary Ambassador's Award from Usher's New Look Foundation and the National Jefferson Award for Public Service, which is widely regarded as the "Nobel Prize" for outstanding community and public service.
Mr. Milliken serves on the boards of Leadership Foundations and Communities In Schools of Virginia. He also serves on the Board of Selectors of the Jefferson Awards, who choose the annual Jefferson Awards winners. He is an honorary member of Path North and is the author of four books: So Long, Sweet Jesus; Tough Love; The Last Dropout: Stop the Epidemic!; and From the Rearview Mirror: Reflecting on Connecting the Dots. Originally published in 2007, a revised edition of The Last Dropout was recently released in November 2022. Mr. Milliken received an honorary degree of Doctor of Humane Letters in 2007 from Bard College.
Are You #AllinforKids?
Join our community of changemakers and stay connected with us! 
Learn more about the work Communities In Schools is doing and help us set students up for success in the classroom and beyond.
↑

TOP