Reengaging and Empowering Students: Read Their Stories
By CIS of Georgia | Sept. 20, 2021
Communities In Schools of Georgia is reengaging students by addressing learning loss and empowering kids with the various tools, resources, and supports they need to succeed. One program they have that supports student reengagement is CampAC!, which provides virtual subject tutoring, general homework help, and many enrichments like art, dance, language, cooking, and eSports and video game programming. Check out some CIS students who have participated! 
Amos, CIS Student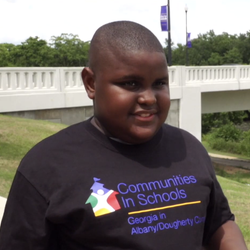 "My site coordinator always was helping me learn new stuff and she is the greatest person ever!" 
Sixth grader, Amos, took part in virtual tutoring that included e-sports, social studies, math, science, and history. Amos benefited from the one-on-one instruction with a tutor where he felt a lot more comfortable and could explore STEM classes he wouldn't normally receive in school. He also had tutoring in several subjects where he had been falling behind.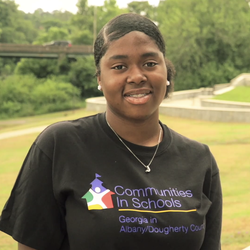 Jovannah, CIS Student
"I liked that Communities In Schools kept me motivated and helped me have positive vibes. My Site Coordinator helped me talk more with other people. She is very positive and made me more positive too!" 
Ninth grader, Jovannah, had the opportunity to attend an online cooking class that helped her release some of the stress caused by adjusting to virtual learning. Learning to manage her stress helped her stay motivated in school. She was also able to gain more confidence as she found out that she was a great cook and enjoyed her home-cooked healthy meals! 

Miracle, CIS Student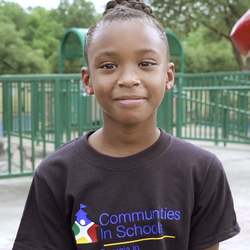 "In CIS I learned how to be grateful and be yourself, and you should like yourself. I used to be bothered by what other people said and she (CIS Site Coordinator) made me feel like a better person." 
When the COVID-19 pandemic took a toll on students and families, the need for academic and social-emotional resources grew drastically. Communities In Schools provided safe spaces, self-care resources, and events supporting student wellness to empower kids to have a healthy outlook on their mental health and to succeed in life. Students like 2nd grader, Miracle, learned to be herself, love herself, and follow her heart despite her challenges. 
To learn more about how we are reengaging students, visit us at https://www.communitiesinschools.org/