Ensuring Students and Their Families Have What They Need This Holiday Season.
Nov. 19, 2020
As we approach the holiday season, Communities In Schools (CISTM) affiliates across the country are recognizing that the holidays will be different for our students, families, and communities. That is why we are going beyond the classroom to ensure families have holiday meals, warm coats, and even financial support.
Ensuring Students and Their Families
Have What They Need This Holiday Season.
LAS VEGAS, NV
SOCKTOBER Youth Sock Drive
Even the pandemic could not stop the CIS of Nevada team from gathering 1,000 new, clean socks for the 6th Annual SOCKTOBER Youth Sock Drive for local youth organizations.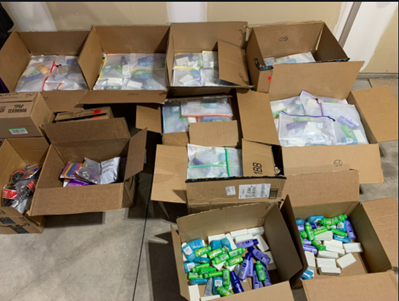 LAWRENCE, KS
Healthy Hygiene Kits
The CIS of Mid-America team prepared nearly 400 hygiene kits to deliver to Salina students and families.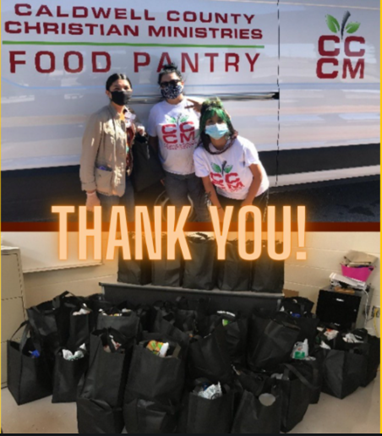 AUSTIN, TX
Special Deliveries
The CIS of Central Texas staff are collecting food donations for families this holiday season. They received their first 45 food bags from a local Christian ministry food bank.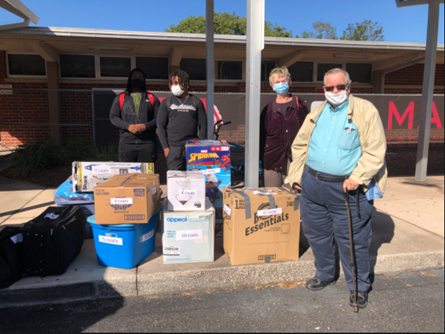 JACKSONVILLE, FL
Winter Coat Drive
CIS of Jacksonville and a local organization worked together to collect 115 winter coats for students in the Arlington area.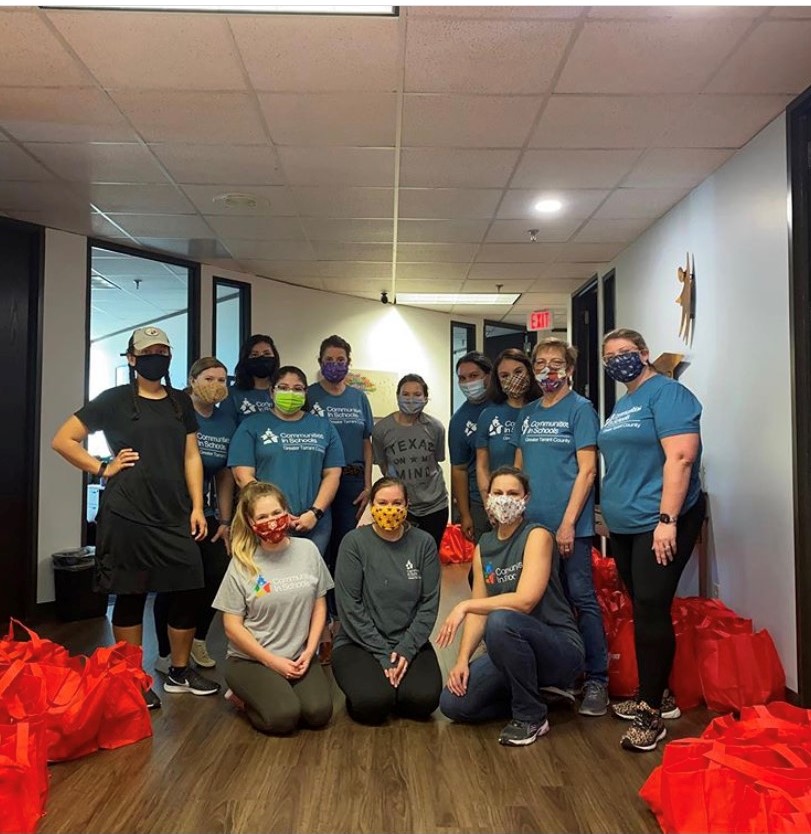 FORT WORTH, TX
Thanksgiving Food Bags
CIS of Greater Tarrant County staff and local volunteers worked together to prepare 910 Thanksgiving food bags in just over an hour for the students of Greater Tarrant County.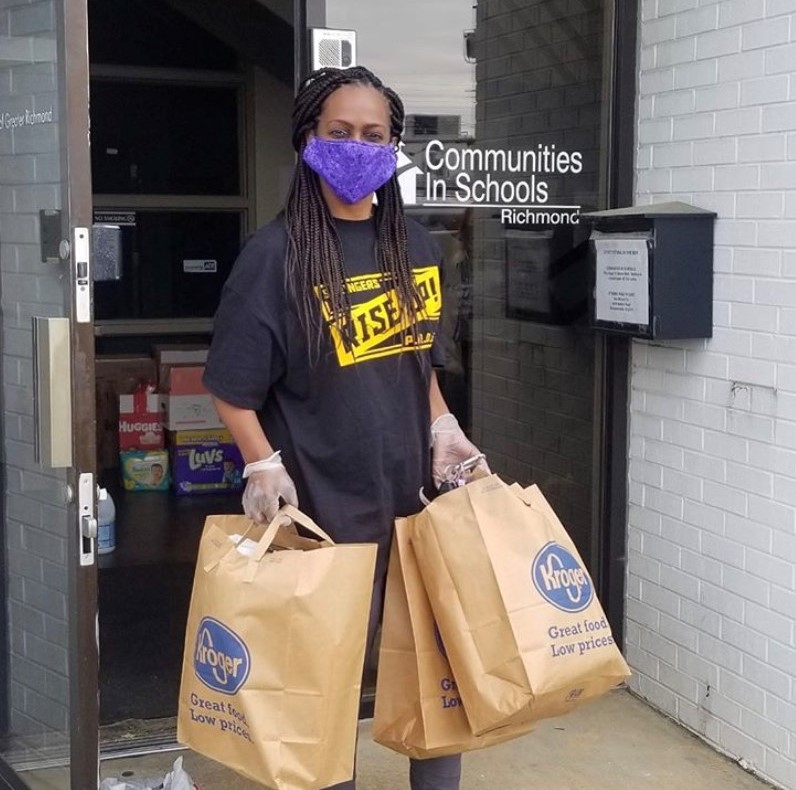 RICHMOND, VA
Out and About in the Community
CIS of Virginia staff were out and about in the community delivering donations, dropping off school supplies, and stopping by for in-person (socially distant) porch visits with their students.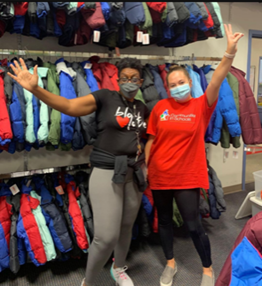 CHARLOTTE, NC
Operation School Bell
CIS of Charlotte-Mecklenburg site coordinator, Brooke Frazier (right) and Cotswold school counselor, Kimberly Nesbit (left) went "shopping" for warm winter coats for students.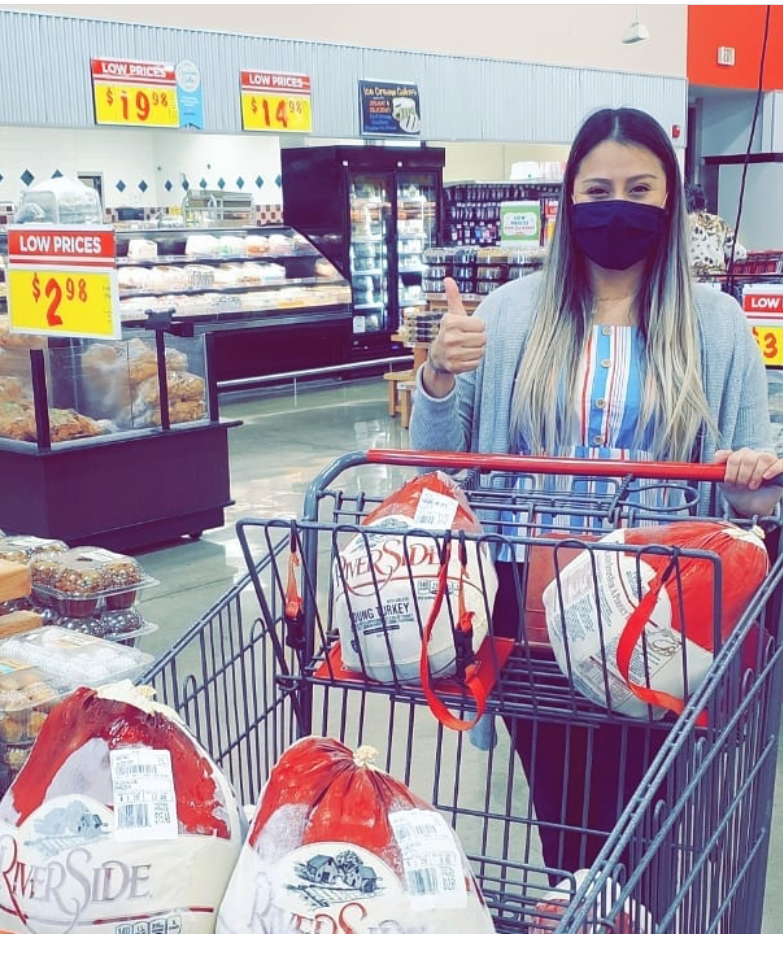 SAN BENITO, TX
Thanksgiving Turkey Giveaway
CIS of Cameron County site coordinator, Ms. M. Salazar, sent a special "Thank You" to everyone who donated Thanksgiving turkeys for the Gladys Porter CIS families.